NOW LIVE!!!

 Make Upto $177.50 per Customer and 100% Commissions on All Upsells
100% Commissions On All Upsells
Upto $177.50 Commission Per Customer
Irresistible Recurring Front-End Offer ($47) - Promote Once, Get Paid Over and Over
"Only The Zoo Will Do..."
Yes, Commissionology is sold only on JVZoo.
Click the magic button below to grab your link.
And as always - no promoting using spam, link farms or weapons of mass destruction. Cheers.
STEP #2. Personalize Your Affiliate Tools
STEP #3. See Funnel & Salesletter
This is NOT training.
When your leads invest in Commissionology they are getting the licence to use every single affiliate promotion I've ever created and every single affiliate promotion I ever will create.
They just stick in their name and affiliate link and ALAKAZAM! A ready-made affiliate promotion.
They can whack these on Facebook, their blog or into an email (we show them how to drive traffic for free).
They can make money doing this without a website, without a list and without paid traffic.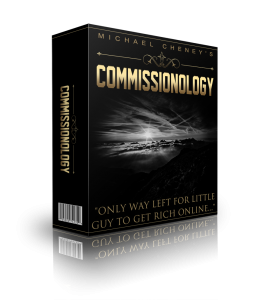 THE FRONTEND ($47/mo.)
The Front-End is "Commissionology" which gives buyers the licence to use all of my affiliate promotions as their own.
This includes all the affiliate promos I've ever created and ever will create.
They just copy and paste these into Facebook / a blog / an email and make money.
This is a monthly subscription program and they are getting approx 90+ new affiliate promo messages every single month they can use as their own.
OTO1
The first upsell is "Big Commissions Bonus Bank" ($47). This gives buyers access to some of my most lucrative bonuses they use as their own. They can either copy and paste the Bonus links to deliver or upload these bonuses into JVZoo. Either way - it's an instant way to get a ton more easy commissions into their bank account.
OTO2
The second upsell ($47) is "List Building Black Ops"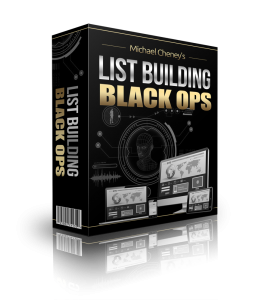 which is a never-before-publicly released program which reveals my patented list-building methods and secret strategies. I've already $30,000 of this bad boy to my own list so it's proven to convert!